Construction of Eternal Chapels Batangas City now underway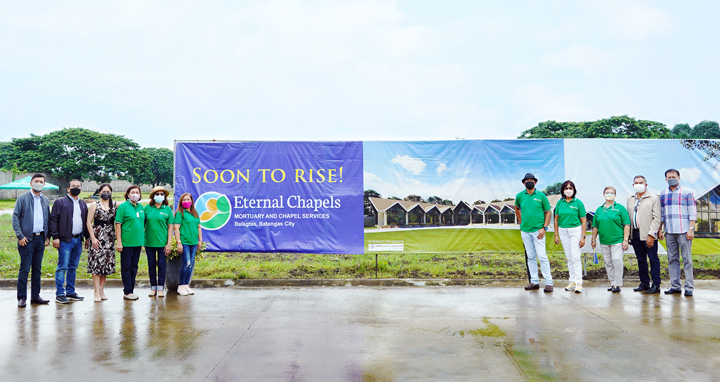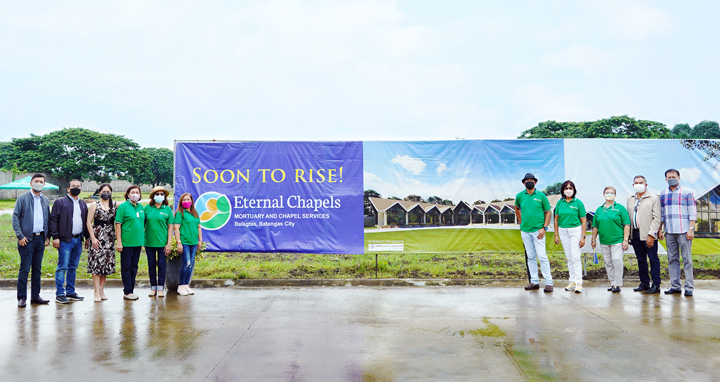 Company executives, led by president and chief operating officer Numeriano B. Rodrin (rightmost), together with the agency managers of Eternal Gardens Batangas, visited the construction site of the next Eternal Chapels Mortuary and Chapel Services.
Designed by RDBTecson & Associates, the fourth branch of Eternal Chapels is located inside Eternal Gardens in Balagtas, Batangas City.
It aims to bring the company's excellent chapel and mortuary services to the residents of Batangas City and its nearby towns, especially to the clients of Eternal Gardens.
The memorial park developer also has branches in Concepcion, Batangas City; and in Lipa City.
"The opening of Eternal Chapels inside Eternal Gardens Balagtas will complete the memorial services that we offer in Batangas City, since we also have Eternal Crematory here," Rodrin said in a statement.
"The Batangueños have always been very supportive of Eternal Memorial Services, so we want to give them the best and complete memorial care that they deserve," he added.
Shown in the photo are (from left) Eternal Chapels vice president for Marketing Jose Antonio V. Rivera, vice president for Finance Marvin C. Timbol, Eternal Gardens Balagtas branch manager Jocelyn Ann A. Buendia, Batangas agency managers Saturnina G. Alcantara, Concepcion P. Bagos, Aquilina A. Lazarte, Graciano E. Ebora, Florita B. Arellano, and Lourdes G. Tidon, Eternal Gardens Concepcion branch manager Arlin G. Delos Reyes, and Rodrin.
Eternal Gardens, Eternal Chapels, and Eternal Crematory are members of the ALC Group of Companies founded by Ambassador Antonio L. Cabangon Chua and currently chaired by D. Edgard A. Cabangon.