Eternal Chapels opens branch in Cabuyao City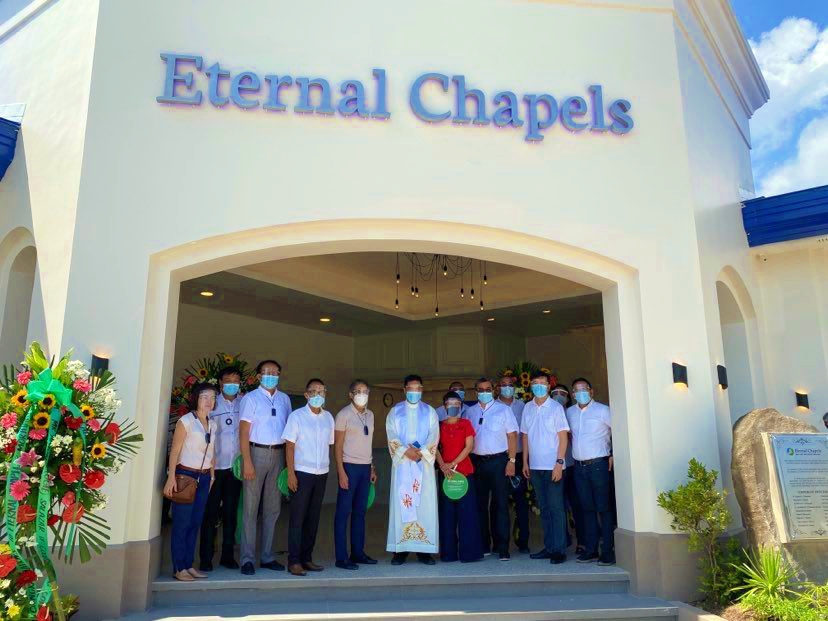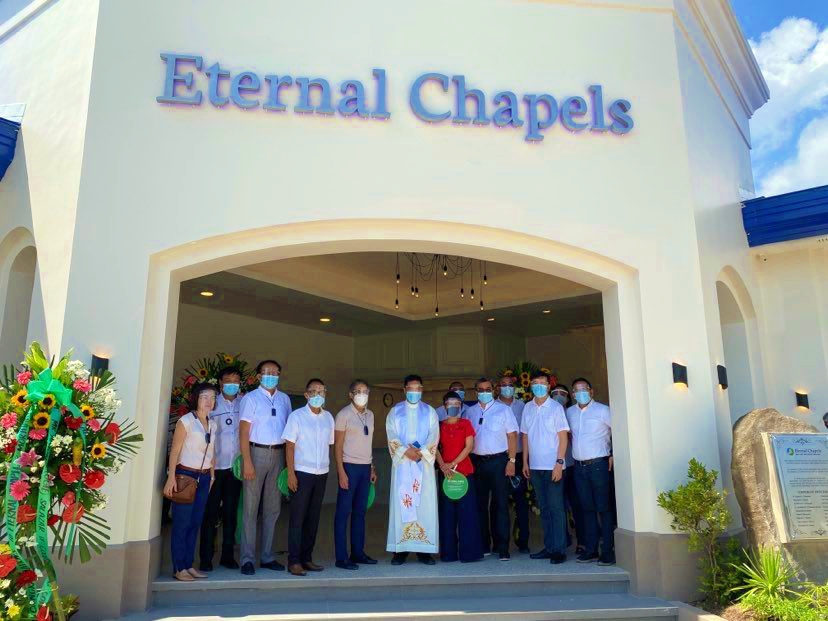 The Eternal Chapels celebrated the Blessing of its third branch in Cabuyao City, Laguna, in a simple ceremony held on September 28.
Located inside Eternal Gardens memorial park in Barangay Mamatid, the Eternal Chapels was blessed by Rev. Fr. Gomer R. Torres, parish priest of San Vicente Ferrer Diocesan Shrine and Parish.
Present during the private ceremony were company executives and officers, headed by chairman and chief executive officer, D. Edgard A. Cabangon.
The event, which had very limited attendees, also celebrated the blessing of the branch office of Eternal Gardens, which is located in the same building as the Eternal Chapels.
Designed by Architect Lerma E. Balolong, Eternal Chapels Cabuyao features two premier chapels and three deluxe chapels, each with its own family room with pantry and clean toilet and bath, and free Wi-Fi connection.
Eternal Chapels Cabuyao is also equipped with state-of-the-art facilities, and employs only licensed professional embalmers who are highly skilled and have knowledge in the latest and best embalming techniques. This is in keeping with the company's commitment to provide Filipinos with the best mortuary and chapel services.
The two other branches of Eternal Chapels are located in Cagayan de Oro City and Naga City.
Eternal Chapels and Eternal Gardens are part of the ALC Group of Companies founded by the late Ambassador Antonio L. Cabangon Chua.
*First published in the BusinessMirror